Things to do INSTEAD of writing, Item # 3
#3 Take silly little tests to get HTML items for you blog.

I did a search to find a quiz to tell me what kind of book I am. Here is what I discovered.
The Warm Cozy
Hmm, very interesting! You scored 114!
Well liked, and so well loved that the binding is worn through. Strong character is the driving force of the story and indeed what draws such high sales. A little suspense spices up a predictably happy ending, so you make for great reading on a rainy day in front of a roaring fire – very cozy indeed. People are known to pack you in with their luggage because they want a real treat while on holiday. A warm cozy is always good company.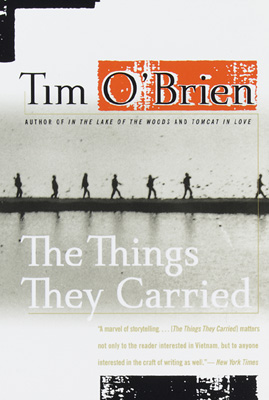 You're The Things They Carried!

by Tim O'Brien
Harsh and bitter, you tell it like it is. This usually comes in short, dramatic spurts of spilling your guts in various ways. You carry a heavy load, and this has weighed you down with all the horrors that humanity has to offer. Having seen and done a great deal that you aren't proud of, you have no choice but to walk forward, trudging slowly through ongoing mud. In the next life, you will come back as a water buffalo.
Take the
Book Quiz
at the
Blue Pyramid
.

Which Classic Novel do You Belong In?


I believe you belong in Pride and Prejudice; a world of satire and true love. A world where everything is crystal clear to the reader, and yet where new things seem to be happening all the time. You belong in a world where your free-thought puts you above the silly masses, and where bright eyes and intelligence are enough to attract the arrogant millionaire/prejudiced young woman of your choice.
Take this quiz!







Quizilla |
Join

| Make A Quiz | More Quizzes | Grab Code
Labels: Dallying